Princesa
do
Intocável
23. portuguese. veterinary student. lazy. friendly. procrastination is my middle name.
the Seth to my Summer. the Chuck to my Sarah. the Wall-E to my Eve
Movies in 2013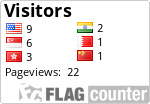 escapefromreality
goodreads
listography


themecredits
Template by Elle
Inspiration: Hearts;bleach / nic96ole
Resources: colorpicker / heartsinink Converted and Modified by: runningwithnodirection.tumblr.com


29. Remember Me

(pt: Nunca Me Esqueças)

Lesley Pearse


Tagged as: books in 2012.